Discover the best activities
and experience the real Morocco with us.
ACTIVITIES YOU MAY EXPERIENCE
Ready for non-stop action and epic adventure? From camel trekking to sandboarding, quad bike excursions and more, Mohamed and his team offer many exciting activities so you get the most out of your visit. Activities can be arranged with all tours according to your preferences.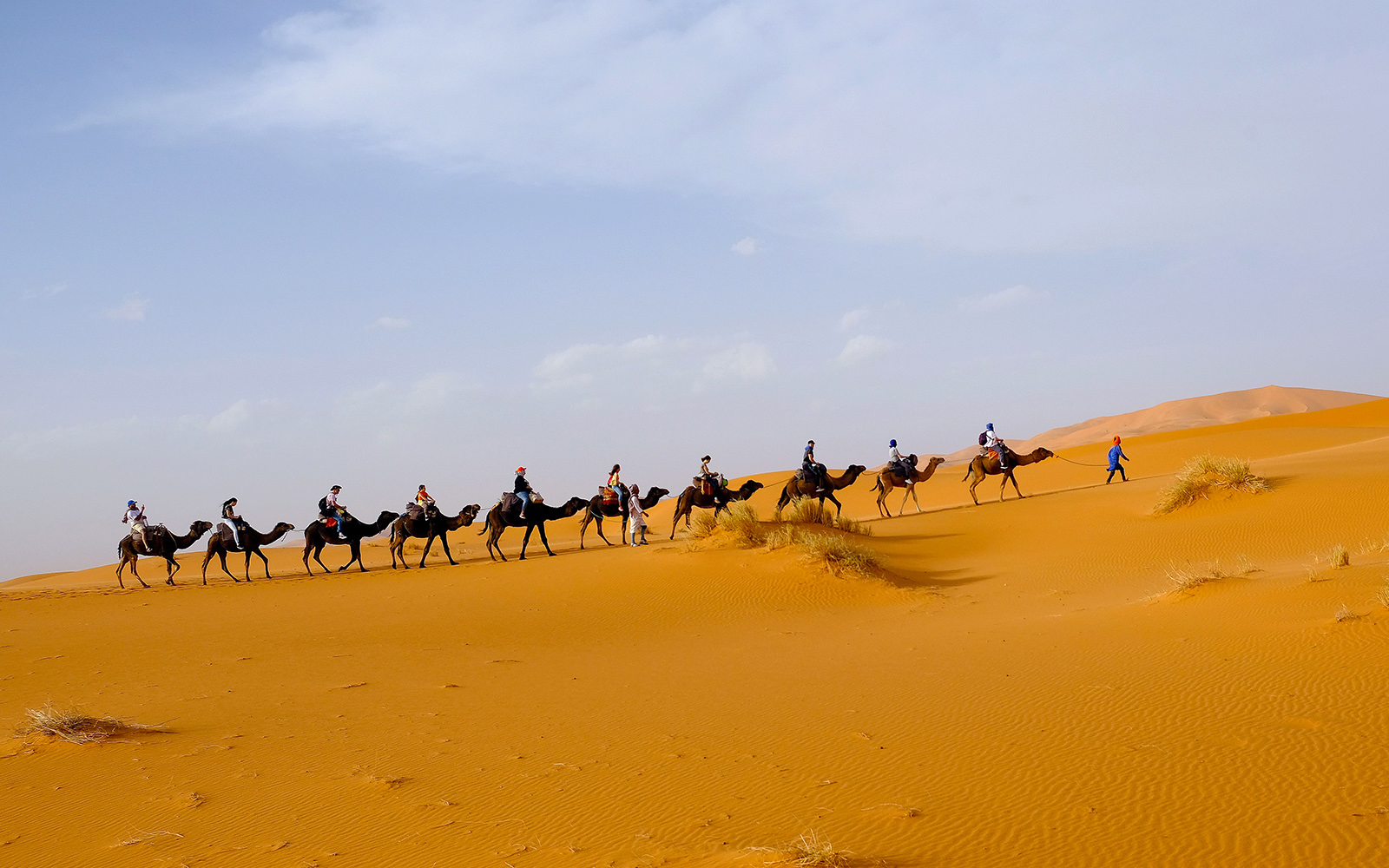 Camel Trekking
Camel trekking through the Sahara is an experience of a lifetime that you won't want to miss. We make your desert fantasy a reality. Popular treks are the sunrise or sunset camel tours. They are also the most magical since you can watch the light dance across the dunes changing the colors of the sand. Camping overnight in the desert goes beyond words. Spend the night star gazing, gathered around a campfire listening to live, traditional Berber music, and sleep in nomad tents. The peaceful silence of the desert is deeply moving and can even be life-changing. Choose from half-day, full-day, or overnight camel treks. Private and group tours are also available.
Quad Biking
Quad biking across the desert dunes is a fun and exhilarating venture. We'll take you off-road for a thrilling exploration of Morocco's diverse terrain full of amazing, natural wonders. Visit the small villages around Erg Chebbi that are Hassi Labied, Merzouga, and Khamlia to meet friendly locals and learn about their way of life. Go sightseeing around Dayet Srji Lake where flamingos flock during Spring and travel to golden dunes near the Algerian border. Discover the true beauty of this country by taking in panoramic views and plenty of desert wildlife. Half-day and full-day excursions are available.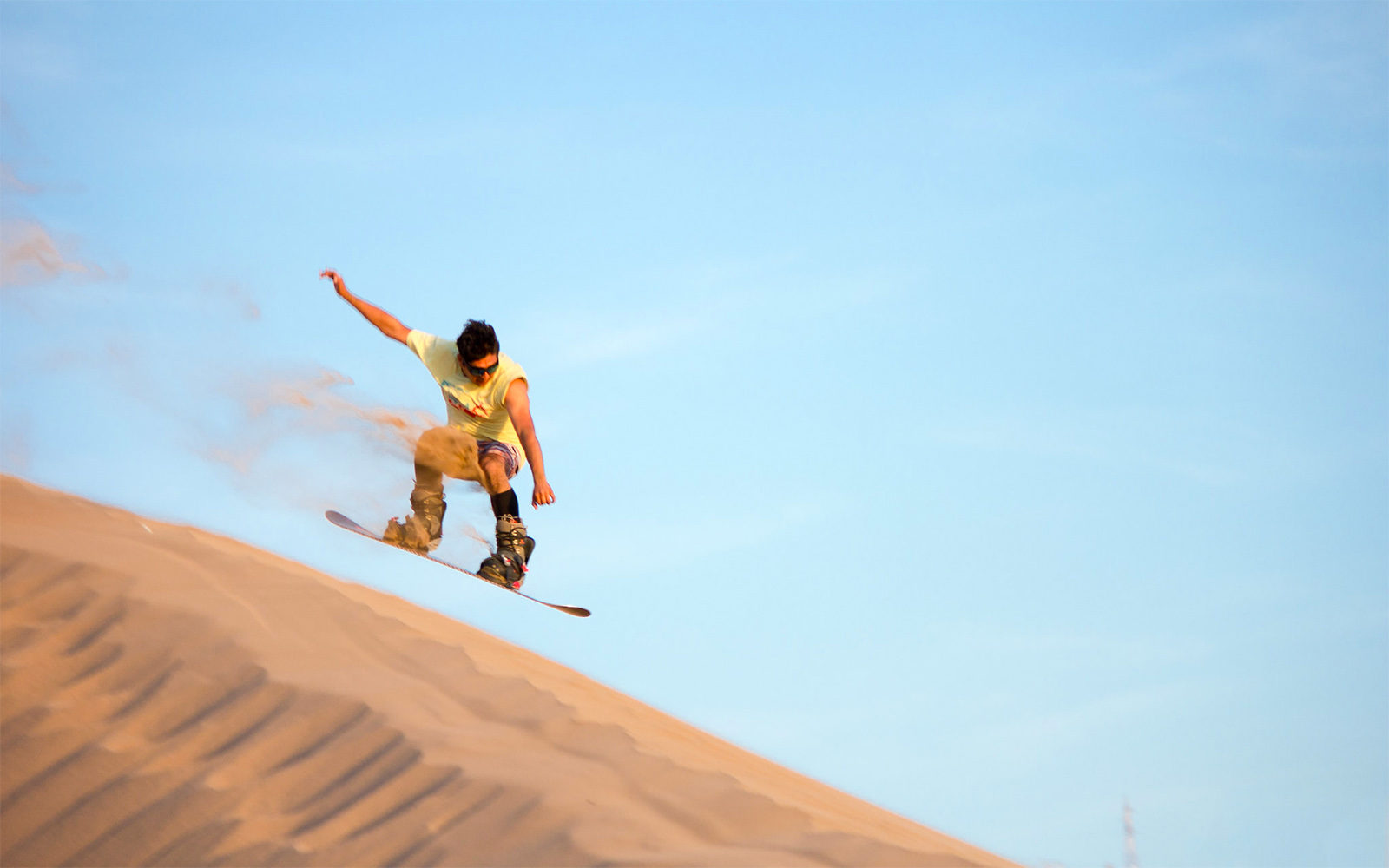 Sandboarding
Sandboarding is a unique desert pastime you'll want to try. Similar to snowboarding, but on the sand, this sport is incredibly fun while also being a great workout. The higher you can climb, the faster you will ride, so it's all up to you. We'll take you to the best spots around Erg Chebbi and Merzouga where you can easily glide down massive dunes for adrenaline-pumping excitement. A great activity for all ages that can only be experienced in the desert. Sandboarding is truly an unforgettable experience. This activity can be paired with camel trekking or quad biking.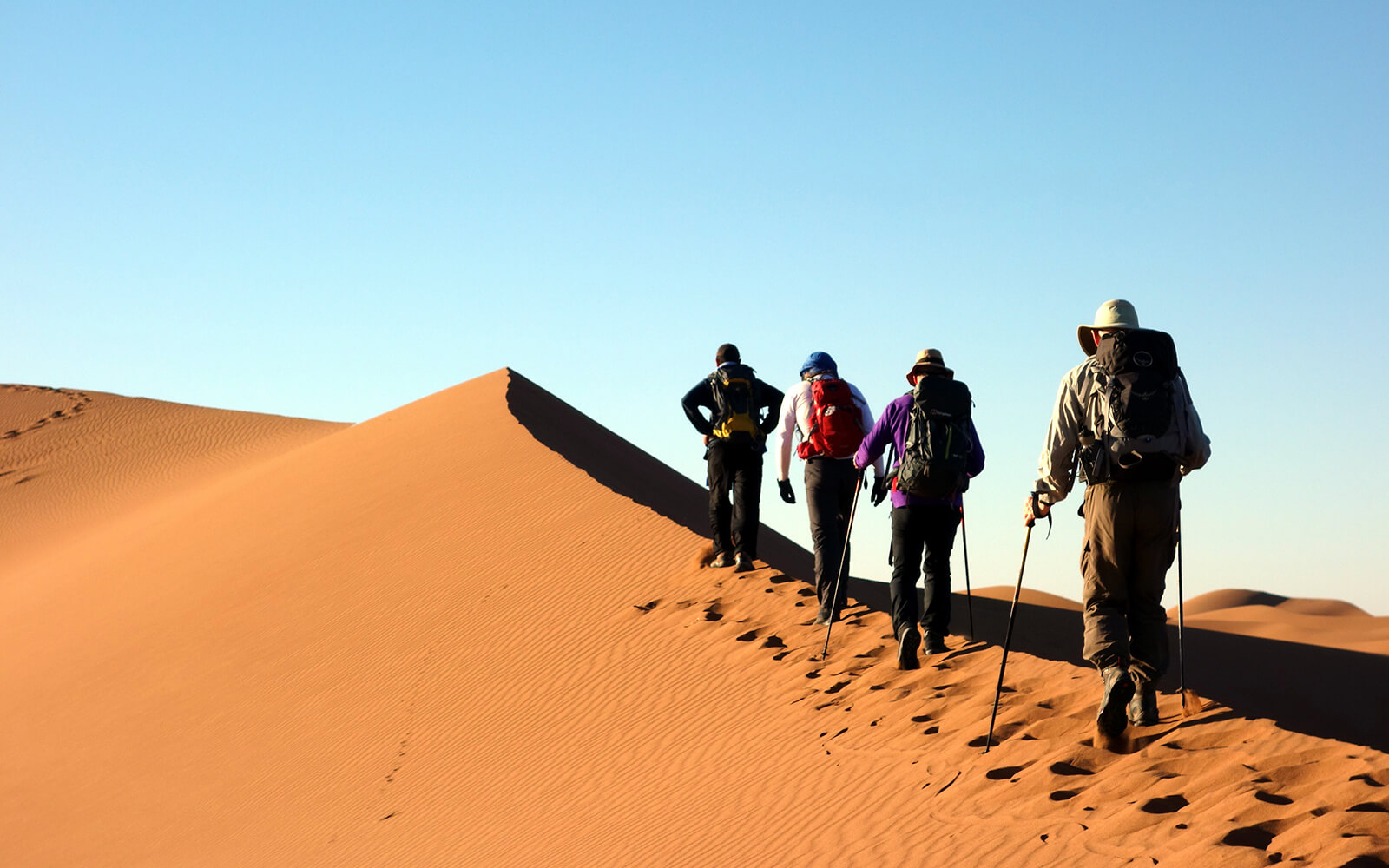 Trekking
Trekking is one of the best ways to explore and enjoy this country's breathtaking scenery. Discover some of the best trails with our expert guides. Explore hidden gems that lie tucked away in remote places or along roads less traveled. Breathe in the fresh, clean mountain air while you experience rugged and rural Morocco on foot, so you won't miss a thing. Choose to explore the fertile plains of the Rif Mountains or the cedar forests of the Atlas Mountains. We can arrange a visit to a local Berber family's home to enjoy a traditional meal or plan an overnight stay. There's so much to explore from stunning waterfalls, ancient kasbahs, and the majestic canyon of the Todra Gorge. These picturesque, serene landscapes make for a memorable journey.
To learn more about our tours
and make a reservation:
CONTACT US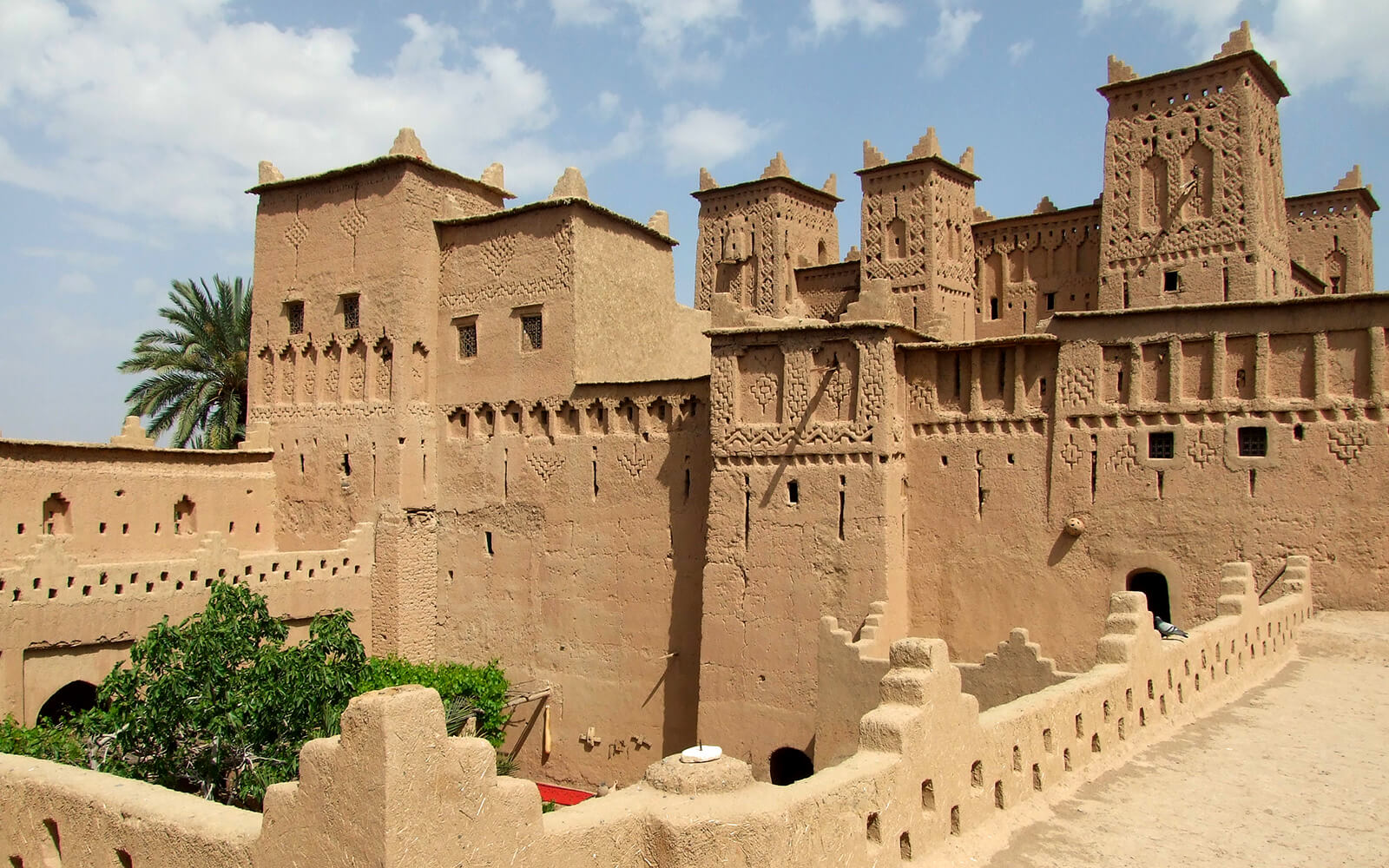 Skoura Desert Oasis
Join us for a magical journey to a lush, fertile oasis in the middle of the desert. It's a great way to escape the heat, cool off under the shade, and take a refreshing dip in natural pools. Since the 12th century, these palm groves have flourished. You will see how these agricultural marvels thrive and learn about the cultural heritage of the local people. Enjoy incredible views of the High Atlas Mountains that parallel desert landscapes. Visit some of the most beautiful kasbahs in southern Morocco. The most stunning and well-preserved being Amerhidil and the oldest, Ait Abou. Wander around with our guide to learn about the local history of the landscape.
Sightseeing in Morocco's Imperial Cities: Fez, Meknes, Marrakech, Casablanca, Rabat
We arrange tours to Morocco's four historical capital cities for you to experience the most significant cultural, historical, and architectural attractions. Our expert, local guides provide you with a truly, immersive experience. You'll wander through medieval, maze-like medinas, visit ancient mosques, monuments, and mausoleums along with browsing through vibrant souks to find the perfect souvenir. You'll learn about each city's fascinating local culture and unique heritage from our expert guide. This tour provides an opportunity to see the enchanting highlights of each city and also allows you to do some exploring on your own. Each tour is custom made to accommodate your needs and desires. For an extraordinary overview of the Imperial cities of Morocco, we guarantee you will have an excellent time.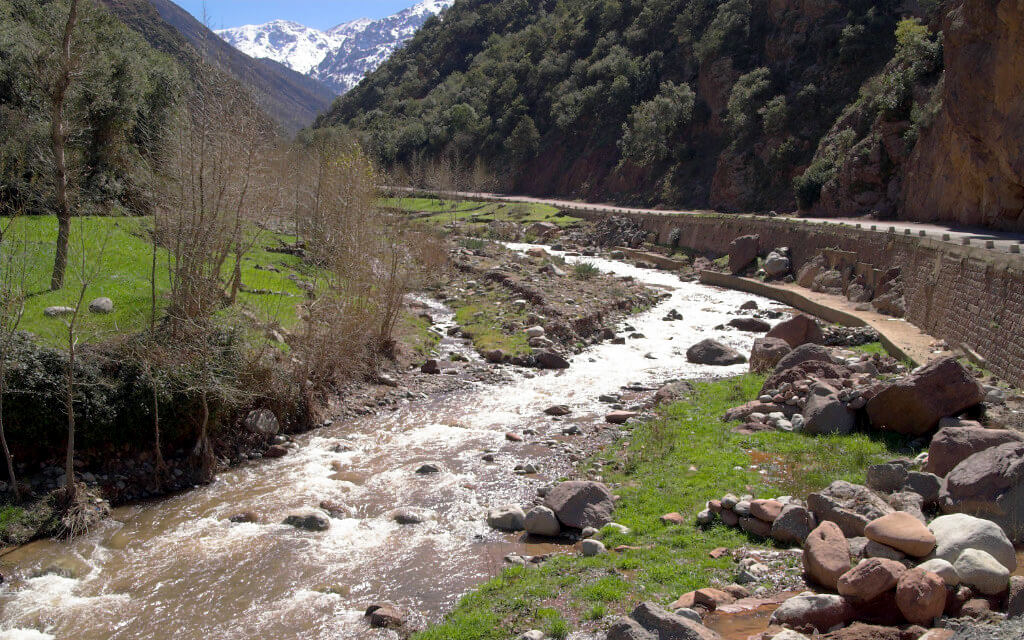 Ourika Valley Nature & Wildlife Tour
Just 30km outside of Marrakech, you will experience a different side of Morocco. Ourika Valley is a picturesque, forested terrain with cascading waterfalls located at the foothills of the High Atlas Mountains. A popular day-trip destination and a great escape from the city. You will notice several, traditional Berber homes along the way and we can arrange to have tea and a traditional breakfast with a local family. You will experience true Moroccan hospitality. Along the tour, there's a good chance you'll spot a Barbary macaque, an endangered primate species that live here. Our local guide will also take you to hike around the area to see the seven waterfalls of Setti Fatma. You will be able to experience this incredible landscape and enjoy the diversity of nature.
Historic Heritage Countryside Tour
Experience desert culture of the past and present. Getting there is part of the adventure. On this full-day excursion from Marrakech, we take you on a scenic drive along the dramatic Tizi N'Tichka Pass that winds through the High Atlas Mountains. You will explore the impressive kasbah of Ait Ben Haddou, a UNESCO World Heritage Site. Several famous Hollywood movies have been filmed at this location. Our guide will share the local history with you as you wander around the site. From here, you will visit the still thriving desert town of Ouarzazate, known as the gateway to the Sahara Desert. Visit the historical 19th-century Taourirt Kasbah and wander through this massive complex with mysterious passageways.
TOURS WE OFFER
TOUR 13 - From Tangier to Sahara Desert and back - 9 days & 8 nights
This 9 days tour starts from Tangier and goes through Chefchaouen - Volubilis - Fez - Ziz Valley - Erfoud - Merzouga - Sahara Desert - Todra Gorge - Dades Valley - Ouarzazate - Ait Ben Haddou - Marrakech and ends back in Tangier.
TOUR 14 - From Tangier Grand Morocco Tour - 13 days & 12 nights
This 13 days tour starts from Tangier and goes through Chefchaouen - Volubilis - Meknes - Fez - Ziz Valley - Erfoud - Merzouga - Sahara Desert - Todra Gorge - Dades Valley - Ouarzazate - Ait Ben Haddou - Marrakech - Casablanca and ends back in Tangier.
SEE ALL OUR TOURS